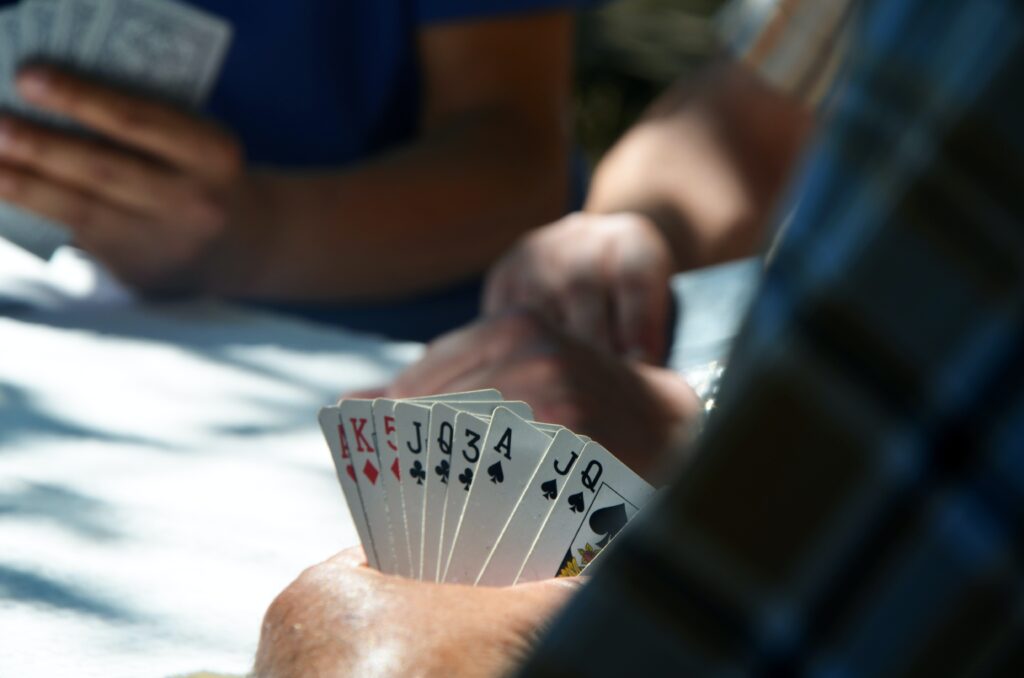 Played by millions of people world-wide, Bridge is one of the world's most popular card games, particularly among adults. It is a trick-taking card game using a standard 52-card deck, but unlike Whist, thirty and other trick-taking games, the aim is not simply to get as many tricks as possible, but for a partnership to successfully predict how many tricks they can take. There is considerable skill involved, or at least lots of room for continued improvement, but the game can be enjoyed by beginners too, especially once they've learned the basics. Bridge is a great way to develop and retain memory, tactical, probability and communication skills, and is a great social activity for retired individuals.
Bridge is often played in tournaments, and can become very competitive, but the game is learned in a very relaxed and fun, non-competitive environment at Adult Education at Pobalscoil Neasáin. Because you will be in a class with other complete beginners, there will be no rush to learn the skills, but by the term you will be well on your way to being a bridge player. 
Thursdays 19:00 – 21:00
Cost: €120
Classes begin on October 5th 2023.
10 Weeks